We are excited for another great year at the Renie Run!
Please register online in advance.
To make a donation to the Renie Amoss Fund you can now do so online:  Make A Donation
Thanks to everyone who participated in last year's race! The full 2014 results can be viewed here.  And check out the 2014 photo gallery!
23rd Annual
Renie Amoss Memorial
5K Run & 1.5 Mile Walk
When:
Sunday, October 11th, 2015 – Race Starts 9:00am
Where:
The Campus of Goucher College in Towson, MD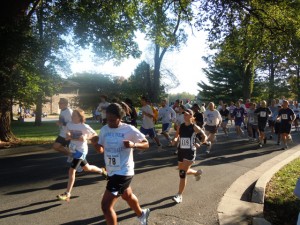 Pre-Registration:
$10 Students/Kids and $15 Adults
Day of the Race:
$20 Students/Kids and $20 Adults
Make Checks Payable to "Goucher College"
Online Registration:  http://www.goucher.edu/student-life/whats-going-on/family-weekend
Directions: Click HERE to see a map